Icon expansion key

Click icon to jump to section
Premium content
Original ga

me

World adventures
Ambitions
Late night
Generations
Pets
Showtime
Supernatural
Seasons
University
Paradise
Into the future
New mods
Updated mods
The super mod patch contains fixes, updates and hacks that will update your game for the better! Containing the best mods from all over easily accessed and ready to download from one file and 1 place as well as our own special mods you don't need to browse through hundreds of pages and signup to dozens of sites looking for them we've done it for you. Plus we offer support for every single mod on this page right here from 1 place no need to keep leaving messages on lame BBS boards that never get answered by the authors! Only subscribers can download the super mod patch since all the work has already been done for you it's only fair to ask for compensation!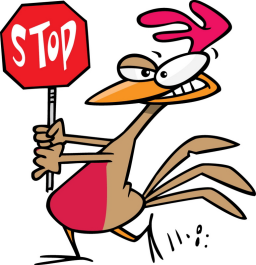 Before attempting to install the super mod patch or ANY mods please make sure to run through this checklist!
Before you do anything you MUST be updated to the latest patch if you have not done this go do it right now by opening the games launcher and select check for updates. Than select update.

If you are using a mac you CANNOT use the super mod patch it will not install. You must download and install the mods manually below. If you don't know how to do this than head to the FAQ and read the guide. If you wish to install mods manually on a PC also check the guide.

Before installing any mods make sure you have the expansion pack it requires if you don't do not attempt to install it.

Some mods are incompatible with expansion packs/patches it will say below in big red letters. Make sure not to install these mods.

After installing any mods manually you must clear your cache files in the game by Opening your my documents/electronic arts/the sims 3 folder and delete the files with cache in them example: SimcompositorCache. If you install the super mod patch using the self installer it will do this automatically!
WINRAR OR WINZIP 11+ IS REQUIRED TO EXTRACT THESE FILES. CLICK BELOW TO DOWNLOAD.

The following content requires premium DLC from the sims 3 official site. It MUST be installed 1st before attempting to install any of these mods! Click the link next to the mods name to find out which DLC you need.

Cooking And Ingredients Overhaul:


Warning this does not work for some people if you experience problems like can't click on fridges or other items than remove it!


Features:
Better, more complex recipes. Almost every recipe now requires three ingredients (Ambrosia recipe was not changed!).
- 10 new non plantable ingredients: spaghetti, rice, macaroni, bread, buns, long buns, nori, peanut butter and yogurt. All in a separate UI tab!
- 4 new plantable ingredients: cantaloupe, eggplant, orange and dragon fruit.
- Every dish is made available to vegetarians with appropriate names; after all there are fish and meat substitutes on the real life market.
- Faster cutting on cutting board.
- Every meal available at any time.

Recipe changes:
Fried Peanut Butter and Banana Sandwich --> add "Bread" and "Peanut Butter"
TofuDog --> add "Onion" and "Long Buns", also disable make single meal (like Hot Dog)
Vegatarian Fish and Chips --> add "Lime" and "Potato"
Spaghetti with Veggie Sauce --> add "Tofu" and "Spaghetti"
Vegetarian Grilled Salmon --> change "Potato" with "Lime"
Veggi Rolls (Sushi) --> add "Rice" and "Nori"
Cheese Tofu Steak --> add "Onion"
Veggie Burger --> add "Buns"
Stuffed Tursoykey --> change into "Tofu", "Apple" and "Vegetable"
Vegetarian Dim Sum --> change into "Tofu", "Rice" and "Lettuce"

Supernatural EP7 changes:
Changes: all EP7 recipes can be served at any time
Changes: add Glow Orb, Spotlight Mushrooms, Red Toadstools, Mycenas, Mandrake, Red Valerian and Wolfbane to buy list at grocerystore (only for all buyable version)
Changes: recipe tweaks -->
Chilli Con Carne --> Steak, Ghost Chilli (add "Tomato")
Vegetarian Chili --> Tofu, Ghost Chilli (add "Tomato")
Mushroom Omelette --> White Caps, Bell Pepper, Egg (no changes)
Hot And Sour Soup --> Porcinis, Ghost Chilli (add "Egg")
Firecracker Shrimp --> Honey, Ghost Chilli (add "Shrimp") --> manage to add shrimp into the game
Firecracker Tofu --> Honey, Ghost Chilli (add "Tofu")
Aloo Masala Curry --> Potato, Ghost Chilli, Tomato (no changes)
Porcini Risotto --> Porcinis, Onion (add "Rice")
Potato And Truffle Torte --> Truffle, Egg, Potato (no changes)
Ceviche --> Fish, Ghost Chilli, Lime (no changes)

Seasons EP8 Recipe Tweaks:
Pumpkin Pie --> Egg, Pumpkin (add "Milk")

Adds new plantable:
Tofu Plant --> requires opportunity "Uncommon Goods"
Sausage (Links) Plant & Turkey (Roast) Tree --> both require opportunity "Outstandingly Rare"

Some little fixes and additions:
Changes: made that Horse Granola set to non-edible by human sims
Changes: made that Macaroni, Spaghetti, Rice and Nori set to edible (because they are used in some recipes)
Changes: made that Bowl Granola and Chicken Breast set to edible (so they can be stored in fridge with Treeag's mod, and also because they are used in some pet recipe)
Changes: made that honey can be mixed into nectar.
Changes: made that Horse Fertilizer ($5) and Unicorn Fertilizer ($20) buyable at grocerystore (in Misc tab). --> only for all buyable version
Changes: made that all EP9 ingredients (spices and beans) can be mixed into nectar.

Hidden Traits Unlocked: Unlocks traits:
Pyromaniac - Ignite random things around you
Immune to Fire - Sim becomes fireproof
Makes No Messes - Sim will not make any mess
EP01/Mummy - ?? not sure (probably nothing)
Frankenstein/SimBot
Vampire
ImaginaryFriend
Unicorn (Horse only)
Junior Mascot Hidden Trait
Burglar - Sneak anywhere
Can apprehend Burglar - Should be able to apprehend burglars
Can Salute - "Salute" appears under Friendly pie menu
Pizza Appreciator - More positive mood points for eating pizza
Rocker - Natural feeling of rock-stardom
EP01/Asian Culture - Chinese-themed idle animations, chopsticks, etc
EP01/Egyptian Culture - Sing Middle Eastern songs autonomously, etc
EP01/French Culture - Sing French songs autonomously, etc
SpellcastingTalent.
Hack anytime on computer: This is a mod that will allow you to hack anytime. Values were adjusted so you can hack from 12a-12am stop hacking anytime by cancelling the action.
Sims better pregnancy: Sims pregnancy lasts 5 days long, with maternity leave for sims.
Faster plunging and less toilet breaks: This mod decreases mechanical point gain from plunging toilets, decreases time it takes to plunge toilets and decreases the likelihood of most toilets breaking.
More investments: You can now Invest/Buyout: The Mausoleum, Military Base, Police Station, School and City Hall. If you have late night you can also buy the subways.
Make yourself at home: Allows friends and guests to do the following: Do repairs, Bathe, Use Computer, Clean and Cook.
No Autonomous Bar Drinks: Sims will neither have individual drinks, nor will they make a tray of drinks, unless you tell them to.
No Autonomous Cooking Or Quick Meals: Install this if your sick of sims making fresh meals when there's tons of perfectly good leftover food in the fridge.
No Autonomous Leftovers: Lets sims cook and snack at will but keep their mitts off of the leftovers.
No Autonomous Go home: This will rectify the game constantly forcing sims to go home for absolutely no reason. Also works great if your sim is into robbing homes, or you just want to loiter.
No Autonomous use sprinkler: stops sims from constantly using the sprinkler.
No Autonomous watch chess: Stops sims from crowding around you shouting and acting like idiots when you play chess in the park/outside.
No Autonomous dancing: This mod disables the Dance Solo and the Dance Together interactions from being autonomous.
No Autonomous playing computer games: Stops sims from constantly playing computer games on their own.
No Autonomous check self out in mirror: Stops sims from using the check self out in mirror constantly.
No Autonomous cleaning dishes: Sims will no longer clean the dishes automatically after eating. You can still instruct them to. This will not effect the Maid. Bonus feature tells Sims to choose their favorite food whenever available.
No Autonomous talk on phone: This will disallow autonomous chatting on a sim's cell phone.
No More Birthday Noisemakers: These things are annoying when sims use the unholy noisemakers and birthday horns used during birthday swarms. This mod completely terminates both of those, so your Sims will simply clap, laugh, and cheer.
Klepto mod: What this does is allows your sims with the klepto trait to steal anytime of day, and they can steal up to 10 items a day instead of 3. In addition the swipe radius has been changed so that stealing is MORE accurate. Instead of randomly wandering around you can click to "go here" in front of what you want them to steal.
Wash your hands your dirty sim: Causes sims to wash their hands after using or fixing the toilet. Unless they have the slob trait.
Better body sculptor: Want to change your sims shape, but hated the way you had to wait around on the item to re-charge, plus sometimes it would fail? All that is a thing of the past with this mod. No Wait time, recharge time or failure. Modded for all power levels also.
30 queue interactions: adds 30 slots to queue instead of 8.
Play air guitar available: Allows sims to do the Play air guitar interactions anytime.
Hidden skills no longer hidden: Shows hidden skills in the skills menu and also what level they are at.


Unlocks:


Base Game
Dancing
Diving
Chess
Hacking
Mooch
Video Game
Homework
Air Guitar
Collecting
Foosball

World Adventures
Snake Charming

Ambitions
Tattooing
Trampoline
Gnubb
Styling
Consignment

Late Night
Club Dancing
Shuffleboard
Rock Band
Darts
Bubbles
Arcade Machine

Generations
Hopscotch

Pets
Wildlife Friend
Trick

Showtime
Dominoes
DJ Turntable
Entertainer
Magic
Pool
Karaoke
Performance Artist
Gambling
Golfing

Supernatural
Lycanthropy
Broom Riding
Spell casting
Fairy Magic

Seasons
Skating
Snowboarding
Horseshoes
Ball Fighting

University Life
Ping Pong
Bowling
Influence Nerd
Influence Rebel
Influence Socialite

Island Life
Wind Surfing
Water-skiing

Into the Future
Bug Eating
Autonomous Garden Tasks: Sims will carry out tasks on their own like Fertilize, Harvest, Water, Weed, & Dispose Dead Plants plus with less hygiene.

Ghost Haunt Action Unlocked: Allows playable ghosts to use the Haunt action. Simply click on the selected ghost and choose haunt. Unfortunately, the ghost will randomly choose any object on the entire lot to haunt.
Go swimming mod: Just click on your sim and select go swimming. Sims will go to the nearest pool and swim.
Diner mod: Allows your restaurant to be open and still serve breakfast, 6am-midnight.
Special buyables: The Money Tree Seed, Omni Plant Seed, Death Flower and Mysterious Mr. Gnomes are now available at your local supermarket.
Better burglar mod: burglar can now only take up to $5000, steal max 5 objects, won't show up for 7 days once your sim has been burgled and won't show up until 10pm to 12 am.
Better teleporter mod: This mod will make it so the teleporter never fails and should make it so that it never breaks.
Faster sink and mirror usage: This mod reduces all interactions with the sink & mirror. The interactions reduced are Sink-Brushing teeth, Mirror-Admire self, Mirror-Check self out, Mirror-Play with and Mirror-Gussy up.
Move in without relationship: This mod makes it MUCH easier to achieve the 'ask to move in' option from the 'Friendly' interaction menu. Instead of the option only appearing with a full relationship bar.
All base objects thumbs green: Adds a little green dot to every base item in the game so you can tell what is custom content.
All TV channels unlocked: Allows sims to watch all the TV channels on any TV not just the expensive ones.
Auto pay bills: Sims will automatically Pay Bills at 2.6% (Game Default) and Get Mail.
Autonomous plumbing repairs: Enables autonomous repairs to toilets, tubs, showers, and sinks.
Bookstore open/close mod: bookstore opens at 8am and closes at 8pm like a normal bookstore should.
Eat your leftovers 1st: Entices Sims to eat leftovers before cooking a new meal.
Put away leftovers: Entices Sims to Put Away Leftover Serving Containers so you don't have to tell them to.
Unlock hidden and all gem cuts: Enables all cuts including ones not normally accessible in the game which are Star and Skull Cut.
Ghost walk mod: It will cause your ghosts to walk like normal sims and it also removes their want to "Be Ghostly" (possible side affect is they won't haunt objects.)
less blue nights and Accurate Outdoor Shadows: Activates the following in the game:
No blue tint in the night.
The sky color is not too orange or too pink at sunrise and sunset.
More colorful at the horizon at sunrise and sunset.
Shadows casts will follow the sun more accurately throughout the day cycle.
WARNING THIS USES A LOT OF RESOURCES A FAST COMPUTER IS NEEDED SINCE THE MORE SHADOWS ON THE LOT THE MORE SLOWDOWNS WILL OCCUR!
No autonomous reading: Disables autonomous "Read Something" interactions on all bookshelves. Sims should still be able to autonomously read books in their inventory.
Bed sharing: Reduces the relationship precondition for sharing the same double bed from Friend to Acquaintance. With this mod installed your Sims can relax and sleep side by side with almost everyone.
24 hour name change: Allows your sims to change their name 24 hours a day and it also enables it for teens.
More Freckles, Beauty Marks, and Wrinkles: This changes the visible layout of the Topical Details section of CAS. Shows more freckles, beauty marks, and wrinkles available.
No Autonomous Tag: Disables sims from Playing Tag on their own.
less cheering time at birthday parties
: Sims will cheer for the aging sim for 10 minuets or less.
Workout costs money: Basically if your Sim is working out, and he is doing it on a community lot, they will have to pay for this service.
No Vehicle Relationships: Alters the threshold, boost and decay values for vehicle relationships, so it should be impossible for a regular sim to ever gain a relationship with a vehicle.
No coughing while eating: stops sims doing that awful coughing/choking/spluttering every time they eat and still allows them to drink nectar or eat Chinese food.
Portrait paintings quality fixer: All of the portrait, still life and memorize scene paintings have black spots and speckles, making them plain ugly. This mod replaces filters to make the paintings all clear

.
Higher Quality Purchased Fruits and Vegetables from Grocery store: Makes all purchased vegetables, fruits and meats (including eggs and cheese) you buy from grocery store have "Outstanding" quality. But not with the purchased fish (always "Normal" quality).
NO more welcome wagons: Stops welcome wagoners when you 1st move into a house from showing up.
Newspaper & Mail Mods (click below to download): changes certain things to both newspaper & mail delivery:
Newspaper mod:
1. The paperboy will drop newspaper near the mailbox without go to the door first.
2. The paperboy will come at between 7AM and 8AM.
Mail mod:
1. 50% chance of getting junk mail in the mailbox
2. The mailman will come at between 11AM and 12PM.
No curfew for teens: Teens can stay out as late as they want, children still have curfew.
Snacks are now LESS filling: Snacks or quick meals are now less filling and will take two or more snacks to fill your sim up.
Slower Food Spoilage: Leftovers and food last longer in the following:
Cheap Fridge - 10 days
Moderate - 20 days
Expensive - 30 days
On counter - 36 hours
Stock Fish Tank with More Types of Fish: Allows more types of fish for your Sims to stock their aquaria.
Alley Catfish (§6)
Angelfish (§21)
Black Goldfish (§16)
Blowfish (§13)
Crawfish (§15)
Doitsu Koi (§7)
Frog (§6)
Kawarimono Koi (§14)
Linckia Starfish (§16)
Lobster (§25)
Luminous Salamander (§20)
Ochiba Koi (§20)
Piranha (§14)
Sea Bat Starfish (§35)
Sewer Trilobite (§35)
Siamese Catfish (§13)
Snails (§8)
Tancho Koi (§25)
Toad (§8)
Tragic Clownfish (§14)

The following fish can only be stocked if some conditions are met:
Deathfish (§200) - Sim is a ghost or an elder
Fairy Damsel (§50) - Sim is a fairy
Mummy Fish (§50) - Sim is a mummy
Robot Fish (§50) - Sim is a SimBot or the aquarium is the steampunk/sci-fi fishtank from the Store
Shark (§7) - Sim is in Lucky Palms
Vampire Fish (§55) - Sim is a vampire
Put Away All Books: Adds an option to all bookshelves to put away all books in sim's inventory.
Sell all gems: adds some options to sell ALL rocks, gems, and metals in any Science Lab in the neighborhood.

Children can use urinals: Enables boys (= male children) to use urinals.
Toilet Tinkering Tweaks: The things that are changed are:
Non greeted sims can fix toilets if it is outside.
Pregnant Sims can fix toilets.
Sims can no longer get interrupted while fixing toilets.
Skills will still be updated even if failed.

Playable mummys curse: This mod allows playable mummies to curse normal sims. It's an immediate interaction when a mummy curses a sim, their relationship score will drop by a few points.
Faster nectar making: Reduces the Number of batches of fruit to squish before you get flavorful feet, Number of bottles made into nectar to get nectar master, Number of grapes used required to become a Vine Vizard and Number of different mixes required to be a mix master. Also allows more bottles.
More expensive vacations: Increases the costs of going on Vacation.



Autonomous prefer leftovers: Sims will always eat leftovers in the fridge 1st.







To download the full self installer click button below.