Icon expansion key

Click icon to jump to section
Premium content
Original ga

me

World adventures
Ambitions
Late night
Generations
Pets
Showtime
Supernatural
Seasons
University
Paradise
Into the future

New mods

Updated mods
The super mod patch contains fixes, updates and hacks that will update your game for the better! Containing the best mods from all over easily accessed and ready to download from one file and 1 place as well as my own special mods. Do you want to scour the net and sign up to dozens of forums and browse through 1000 pages looking for what you want...of course you don't! Do you want ME to do it all for you and provide all the mods here easily accessable...OF COURSE YOU DO! You don't need to bother doing all that BS I've done all the hard work for you. Plus I offer support for every single mod on this page right here from 1 place no need to keep leaving messages on lame BBS boards that never get answered by the authors!
Only subscribers can download the super mod patch since all the work has already been done for you also it's hard work keeping track of over 50 mods it's only fair to ask for compensation!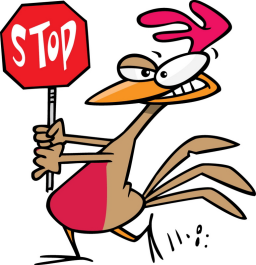 Before attempting to install the super mod patch or ANY mods please make sure to run through this checklist!
Before you do anything you MUST be updated to the latest patch if you have not done this go do it right now by opening the games launcher and select check for updates. Than select update.

If you are using a mac you CANNOT use the super mod patch self installer exe it will not install. You must download and install the mods manually below. If you don't know how to do this than head to the FAQ and read the guide. If you wish to install mods manually on a PC also check the guide.

Before installing any mods make sure you have the expansion pack it requires if you don't do not attempt to install it.

Some mods are incompatible with expansion packs/patches it will say below in big red letters. Make sure not to install these mods.

After installing any mods manually you must clear your cache files in the game by Opening your my documents/electronic arts/the sims 3 folder and delete the files with cache in them example: SimcompositorCache. If you install the super mod patch using the self installer it will do this automatically!
WINRAR OR WINZIP 11+ IS REQUIRED TO EXTRACT THESE FILES. CLICK BELOW TO DOWNLOAD.

The following content requires premium DLC from the sims 3 official site. It MUST be installed 1st before attempting to install any of these mods! Click the
link
next to the mods name to find out which DLC you need.
No Autonomous Dragon Interactions: (dragon valley) Removes autonomy for all dragon interactions
Feed
Talk To [about skill]
Fly
Shoot Fireball
Cast Fiery Torment
Be the Life of the Party
Cast Rune Charm
Summon Ghost
Cast Phantasmal Curse
Harvest Plants
Summon Treasure
Summon Death Flower
Summon Someone New
Summon a Friend

All interactions can be performed at your direction, your sims simply won't take it upon themselves to throw fireballs around without your permission.
No Cheaty Motives From Mark of the Dragon Moodlet: (dragon valley) Removes the crazy motive increases when your sim gains a Mark of the Dragon moodlet.
No Cool Down for dragon Harvest: (dragon valley) Eliminates the cool down for harvesting plants on a lot.
Deliciously Indulgent Bakery - More Interactions: (Deliciously Indulgent Bakery) Adds four new interactions, to the "Baker's Station", to help you micromanage your Bakery.

Bake Many : This Interaction will make your Sim bake random recipes, as many as possible, until get bored or tired. Also, all the baked goods will be automatically stored on the nearest 'Bakery Display' with enough free slots.
Sort All Displays : This Interaction will automatically sort all the baked goods from the 'Bakery Display', by type.
Dispose All Spoiled Foods : This Interaction will automatically dispose all the spoiled goods from the 'Bakery Display'.
Dispose All Foods : This Interaction will automatically dispose all the baked goods from the 'Bakery Displays'.
Popcorn & Cotton Candy now fill hunger motive: (W

orld of wonders

) Popcorn & Cotton Candy now act as snack foods.

Passion And Romance interactions: contains new Custom Animations for each interaction.
Intimate Hug: The selected sim will give the targeted sim an intimate soft hug "
Kiss Cheek: The selected sim will kiss the targeted sim's cheek "
Kiss Neck:The selected sim will kiss the targeted sim's neck"
Kiss Hand: The selected sim will kiss the targeted sim's hand "
Passionate Kiss: The selected sim will grab the targeted sim lean them down and kiss their lips like in The Sims 1 "
Float Kiss: The selected sim and the targeted sim will start kissing each other and float in the air , then land "
Romantic Kiss: The selected sim and the targeted sim will start kissing each other in a romantic way "
Goose: The selected sim will pinch the targeted sim's butt , then the targeted sim will giggle like in The Sims 2 , And the sims around you will react to the selected sim naturally according to their traits"
Seduce: The selected sim will start making seducing actions to the targeted sim , then the targeted sim will flirt with the selected sim "
Comfort: The selected sim will put their head on the targeted sim's shoulder , and the targeted sim will wrap their arms around them and comfort them''
Snuggle: The selected sim will walk to the targeted sim's back and wrap their arms around their shoulders while leaning on them "
Tell A Love Poem: The Selected sim will kneel on the floor and start telling a love poem , And the targeted sim will listen and react.
Cooking And Ingredients Overhaul:


Warning this does not work for some people if you experience problems like can't click on fridges or other items than remove it!


Features:
Better, more complex recipes. Almost every recipe now requires three ingredients (Ambrosia recipe was not changed!).
- 10 new non plantable ingredients: spaghetti, rice, macaroni, bread, buns, long buns, nori, peanut butter and yogurt. All in a separate UI tab!
- 4 new plantable ingredients: cantaloupe, eggplant, orange and dragon fruit.
- Every dish is made available to vegetarians with appropriate names; after all there are fish and meat substitutes on the real life market.
- Faster cutting on cutting board.
- Every meal available at any time.

Recipe changes:
Fried Peanut Butter and Banana Sandwich --> add "Bread" and "Peanut Butter"
TofuDog --> add "Onion" and "Long Buns", also disable make single meal (like Hot Dog)
Vegatarian Fish and Chips --> add "Lime" and "Potato"
Spaghetti with Veggie Sauce --> add "Tofu" and "Spaghetti"
Vegetarian Grilled Salmon --> change "Potato" with "Lime"
Veggi Rolls (Sushi) --> add "Rice" and "Nori"
Cheese Tofu Steak --> add "Onion"
Veggie Burger --> add "Buns"
Stuffed Tursoykey --> change into "Tofu", "Apple" and "Vegetable"
Vegetarian Dim Sum --> change into "Tofu", "Rice" and "Lettuce"

Supernatural EP7 changes:
Changes: all EP7 recipes can be served at any time
Changes: add Glow Orb, Spotlight Mushrooms, Red Toadstools, Mycenas, Mandrake, Red Valerian and Wolfbane to buy list at grocerystore (only for all buyable version)
Changes: recipe tweaks -->
Chilli Con Carne --> Steak, Ghost Chilli (add "Tomato")
Vegetarian Chili --> Tofu, Ghost Chilli (add "Tomato")
Mushroom Omelette --> White Caps, Bell Pepper, Egg (no changes)
Hot And Sour Soup --> Porcinis, Ghost Chilli (add "Egg")
Firecracker Shrimp --> Honey, Ghost Chilli (add "Shrimp") --> manage to add shrimp into the game
Firecracker Tofu --> Honey, Ghost Chilli (add "Tofu")
Aloo Masala Curry --> Potato, Ghost Chilli, Tomato (no changes)
Porcini Risotto --> Porcinis, Onion (add "Rice")
Potato And Truffle Torte --> Truffle, Egg, Potato (no changes)
Ceviche --> Fish, Ghost Chilli, Lime (no changes)

Seasons EP8 Recipe Tweaks:
Pumpkin Pie --> Egg, Pumpkin (add "Milk")

Adds new plantable:
Tofu Plant --> requires opportunity "Uncommon Goods"
Sausage (Links) Plant & Turkey (Roast) Tree --> both require opportunity "Outstandingly Rare"

Some little fixes and additions:
Changes: made that Horse Granola set to non-edible by human sims
Changes: made that Macaroni, Spaghetti, Rice and Nori set to edible (because they are used in some recipes)
Changes: made that Bowl Granola and Chicken Breast set to edible (so they can be stored in fridge with Treeag's mod, and also because they are used in some pet recipe)
Changes: made that honey can be mixed into nectar.
Changes: made that Horse Fertilizer ($5) and Unicorn Fertilizer ($20) buyable at grocerystore (in Misc tab). --> only for all buyable version
Changes: made that all EP9 ingredients (spices and beans) can be mixed into nectar.

Hidden Traits Unlocked: Unlocks traits:
Pyromaniac - Ignite random things around you
Immune to Fire - Sim becomes fireproof
Makes No Messes - Sim will not make any mess
EP01/Mummy - ?? not sure (probably nothing)
Frankenstein/SimBot
Vampire
ImaginaryFriend
Unicorn (Horse only)
Junior Mascot Hidden Trait
Burglar - Sneak anywhere
Can apprehend Burglar - Should be able to apprehend burglars
Can Salute - "Salute" appears under Friendly pie menu
Pizza Appreciator - More positive mood points for eating pizza
Rocker - Natural feeling of rock-stardom
EP01/Asian Culture - Chinese-themed idle animations, chopsticks, etc
EP01/Egyptian Culture - Sing Middle Eastern songs autonomously, etc
EP01/French Culture - Sing French songs autonomously, etc
SpellcastingTalent.
Hack anytime on computer: This is a mod that will allow you to hack anytime. Values were adjusted so you can hack from 12a-12am stop hacking anytime by cancelling the action.
Sims better pregnancy: Sims pregnancy lasts 5 days long, with maternity leave for sims.
Faster plunging and less toilet breaks: This mod decreases mechanical point gain from plunging toilets, decreases time it takes to plunge toilets and decreases the likelihood of most toilets breaking.
More investments: You can now Invest/Buyout: The Mausoleum, Military Base, Police Station, School and City Hall. If you have late night you can also buy the subways.
Make yourself at home: Allows friends and guests to do the following: Do repairs, Bathe, Use Computer, Clean and Cook.
No Autonomous Bar Drinks: Sims will neither have individual drinks, nor will they make a tray of drinks, unless you tell them to.
No Autonomous Cooking Or Quick Meals: Install this if your sick of sims making fresh meals when there's tons of perfectly good leftover food in the fridge.
No Autonomous Leftovers: Lets sims cook and snack at will but keep their mitts off of the leftovers.
No Autonomous Go home: This will rectify the game constantly forcing sims to go home for absolutely no reason. Also works great if your sim is into robbing homes, or you just want to loiter.
No Autonomous use sprinkler: stops sims from constantly using the sprinkler.
No Autonomous watch chess: Stops sims from crowding around you shouting and acting like idiots when you play chess in the park/outside.
No Autonomous dancing: This mod disables the Dance Solo and the Dance Together interactions from being autonomous.
No Autonomous playing computer games: Stops sims from constantly playing computer games on their own.
No Autonomous check self out in mirror: Stops sims from using the check self out in mirror constantly.
No Autonomous cleaning dishes: Sims will no longer clean the dishes automatically after eating. You can still instruct them to. This will not effect the Maid. Bonus feature tells Sims to choose their favorite food whenever available.
No Autonomous talk on phone: This will disallow autonomous chatting on a sim's cell phone.
No More Birthday Noisemakers: These things are annoying when sims use the unholy noisemakers and birthday horns used during birthday swarms. This mod completely terminates both of those, so your Sims will simply clap, laugh, and cheer.
Klepto mod: What this does is allows your sims with the klepto trait to steal anytime of day, and they can steal up to 10 items a day instead of 3. In addition the swipe radius has been changed so that stealing is MORE accurate. Instead of randomly wandering around you can click to "go here" in front of what you want them to steal.
Wash your hands your dirty sim: Causes sims to wash their hands after using or fixing the toilet. Unless they have the slob trait.
Better body sculptor: Want to change your sims shape, but hated the way you had to wait around on the item to re-charge, plus sometimes it would fail? All that is a thing of the past with this mod. No Wait time, recharge time or failure. Modded for all power levels also.
30 queue interactions: adds 30 slots to queue instead of 8.
Play air guitar available: Allows sims to do the Play air guitar interactions anytime.
Hidden skills no longer hidden: Shows hidden skills in the skills menu and also what level they are at.


Unlocks:


Base Game
Dancing
Diving
Chess
Hacking
Mooch
Video Game
Homework
Air Guitar
Collecting
Foosball

World Adventures
Snake Charming

Ambitions
Tattooing
Trampoline
Gnubb
Styling
Consignment

Late Night
Club Dancing
Shuffleboard
Rock Band
Darts
Bubbles
Arcade Machine

Generations
Hopscotch

Pets
Wildlife Friend
Trick

Showtime
Dominoes
DJ Turntable
Entertainer
Magic
Pool
Karaoke
Performance Artist
Gambling
Golfing

Supernatural
Lycanthropy
Broom Riding
Spell casting
Fairy Magic

Seasons
Skating
Snowboarding
Horseshoes
Ball Fighting

University Life
Ping Pong
Bowling
Influence Nerd
Influence Rebel
Influence Socialite

Island Life
Wind Surfing
Water-skiing

Into the Future
Bug Eating
Autonomous Garden Tasks: Sims will carry out tasks on their own like Fertilize, Harvest, Water, Weed, & Dispose Dead Plants plus with less hygiene.

Ghost Haunt Action Unlocked: Allows playable ghosts to use the Haunt action. Simply click on the selected ghost and choose haunt. Unfortunately, the ghost will randomly choose any object on the entire lot to haunt.
Go swimming mod: Just click on your sim and select go swimming. Sims will go to the nearest pool and swim.
Diner mod: Allows your restaurant to be open and still serve breakfast, 6am-midnight.
Special buyables: The Money Tree Seed, Omni Plant Seed, Death Flower and Mysterious Mr. Gnomes are now available at your local supermarket.
Better burglar mod: burglar can now only take up to $5000, steal max 5 objects, won't show up for 7 days once your sim has been burgled and won't show up until 10pm to 12 am.
Better teleporter mod: This mod will make it so the teleporter never fails and should make it so that it never breaks.
Faster sink and mirror usage: This mod reduces all interactions with the sink & mirror. The interactions reduced are Sink-Brushing teeth, Mirror-Admire self, Mirror-Check self out, Mirror-Play with and Mirror-Gussy up.
Move in without relationship: This mod makes it MUCH easier to achieve the 'ask to move in' option from the 'Friendly' interaction menu. Instead of the option only appearing with a full relationship bar.
All base objects thumbs green: Adds a little green dot to every base item in the game so you can tell what is custom content.
All TV channels unlocked: Allows sims to watch all the TV channels on any TV not just the expensive ones.
Auto pay bills: Sims will automatically Pay Bills at 2.6% (Game Default) and Get Mail.
Autonomous plumbing repairs: Enables autonomous repairs to toilets, tubs, showers, and sinks.
Bookstore open/close mod: bookstore opens at 8am and closes at 8pm like a normal bookstore should.
Eat your leftovers 1st: Entices Sims to eat leftovers before cooking a new meal.
Eat and put away leftovers: Entices Sims to Put Away Leftover Serving Containers so you don't have to tell them to. If there are leftovers available they will also eat them before cooking anything.
Unlock hidden and all gem cuts: Enables all cuts including ones not normally accessible in the game which are Star and Skull Cut.

Ghost walk mod: It will cause your ghosts to walk like normal sims and it also removes their want to "Be Ghostly" (possible side affect is they won't haunt objects.)
less blue nights and Accurate Outdoor Shadows: Activates the following in the game:
No blue tint in the night.
The sky color is not too orange or too pink at sunrise and sunset.
More colorful at the horizon at sunrise and sunset.
Shadows casts will follow the sun more accurately throughout the day cycle.
WARNING THIS USES A LOT OF RESOURCES A FAST COMPUTER IS NEEDED SINCE THE MORE SHADOWS ON THE LOT=THE MORE SLOWDOWNS WILL OCCUR!
No autonomous reading: Disables autonomous "Read Something" interactions on all bookshelves. Sims should still be able to autonomously read books in their inventory.
Bed sharing: Reduces the relationship precondition for sharing the same double bed from Friend to Acquaintance. With this mod installed your Sims can relax and sleep side by side with almost everyone.
24 hour name change: Allows your sims to change their name 24 hours a day and it also enables it for teens.
More Freckles, Beauty Marks, and Wrinkles: This changes the visible layout of the Topical Details section of CAS. Shows more freckles, beauty marks, and wrinkles available.
No Autonomous Tag: Disables sims from Playing Tag on their own.
less cheering time at birthday parties
: Sims will cheer for the aging sim for 10 minuets or less.
Workout costs money: Basically if your Sim is working out, and he is doing it on a community lot, they will have to pay for this service.
No Vehicle Relationships: Alters the threshold, boost and decay values for vehicle relationships, so it should be impossible for a regular sim to ever gain a relationship with a vehicle.
No coughing while eating: stops sims doing that awful coughing/choking/spluttering every time they eat and still allows them to drink nectar or eat Chinese food.
Portrait paintings quality fixer: All of the portrait, still life and memorize scene paintings have black spots and speckles, making them plain ugly. This mod replaces filters to make the paintings all clear

.
Higher Quality Purchased Fruits and Vegetables from Grocery store: Makes all purchased vegetables, fruits and meats (including eggs and cheese) you buy from grocery store have "Outstanding" quality. But not with the purchased fish (always "Normal" quality).
NO more welcome wagons: Stops welcome wagoners when you 1st move into a house from showing up.
Newspaper & Mail Mods (click below to download): changes certain things to both newspaper & mail delivery:
Newspaper mod:
1. The paperboy will drop newspaper near the mailbox without go to the door first.
2. The paperboy will come at between 7AM and 8AM.
Mail mod:
1. 50% chance of getting junk mail in the mailbox
2. The mailman will come at between 11AM and 12PM.
No curfew for teens: Teens can stay out as late as they want, children still have curfew.
Snacks are now LESS filling: Snacks or quick meals are now less filling and will take two or more snacks to fill your sim up.
Slower Food Spoilage: Leftovers and food last longer in the following:
Cheap Fridge - 10 days
Moderate - 20 days
Expensive - 30 days
On counter - 36 hours
Stock Fish Tank with More Types of Fish: Allows more types of fish for your Sims to stock their aquaria.
Alley Catfish (§6)
Angelfish (§21)
Black Goldfish (§16)
Blowfish (§13)
Crawfish (§15)
Doitsu Koi (§7)
Frog (§6)
Kawarimono Koi (§14)
Linckia Starfish (§16)
Lobster (§25)
Luminous Salamander (§20)
Ochiba Koi (§20)
Piranha (§14)
Sea Bat Starfish (§35)
Sewer Trilobite (§35)
Siamese Catfish (§13)
Snails (§8)
Tancho Koi (§25)
Toad (§8)
Tragic Clownfish (§14)

The following fish can only be stocked if some conditions are met:
Deathfish (§200) - Sim is a ghost or an elder
Fairy Damsel (§50) - Sim is a fairy
Mummy Fish (§50) - Sim is a mummy
Robot Fish (§50) - Sim is a SimBot or the aquarium is the steampunk/sci-fi fishtank from the Store
Shark (§7) - Sim is in Lucky Palms
Vampire Fish (§55) - Sim is a vampire
Put Away All Books: Adds an option to all bookshelves to put away all books in sim's inventory.
Sell all gems: adds some options to sell ALL rocks, gems, and metals in any Science Lab in the neighborhood.
Children can use urinals: Enables boys (= male children) to use urinals.
Toilet Tinkering Tweaks: The things that are changed are:
Non greeted sims can fix toilets if it is outside.
Pregnant Sims can fix toilets.
Sims can no longer get interrupted while fixing toilets.
Skills will still be updated even if failed.
No swarming: Stops sims dropping everything their doing and gathering around birthdays, labor, retirements and litter.
More Collection Icons: Adds new collection icons and also arrange the existing ones.
No death reaction: Stops sims from reacting to death.
Sims will visit more often: Reinstates the auto-visiting; neighborhood sims will visit your active household, walk up and ring the doorbell, approximately one visit per day. Also when leaving home the chance for using one's own car (instead of a taxi or limo) is increased to 100% from 50%.
No reactions to skinny dipping: Removes reactions to skinny dipping. Now your sims can swim in the nude all they want in peace.
All fruits are buyable: All fruits are buyable in market.
All fish are buyable: All fish are buyable in market.
All skill books are buyable: Adds missing skill books to the buy menu at the store.
Housecleaning For All Sims: The Clean House interaction will show up when you click on the ground if something cleanable is present on the lot.
More harvestables: Now includes Plasma Fruit Plant in Late night.
Plants produce more harvestable produce than before (approx. 150% more)
Plants take less time between cycles (from harvesting to new produce)
Plants will die but only after 10,000 harvestables (they can still die from neglect)
More Ghosts: Makes it so the ghosts generate more. You'll see them all over town alot more. They also haunt longer hours.
No Autonomous "Watch TV" while carrying a baby: Sims will always put down the infant/toddler before watching TV, either autonomously or manually choosing the option.
More world editor stuff: Places more EA objects in the World Editor, for use on the world lot.
Maids and Butlers will feed fish: Butlers and Maids will feed hungry fish in aquariums and bowls.
Insane Sims talk to appliances: Enables the 'Converse With' interaction in appliances, for sims with the 'Insane' trait.
Study Skills Online: Adds a "Study Skills Online" menu to all computers (yes, laptops too), where you can choose from a list (pie menu) of skills for your sims to learn. Once a skill has been chosen from the menu, your sim will start using the computer.
Toddler Interactions: Adds a several interactions available to toddlers, which allows toddlers interact with other sims and the world more. These interactions are autonomous.
No Motive Fail tantrum or whining: Removes the whining and throwing tantrums completely It does not remove the thought balloon above their heads though. Since that is a helpful visual cue for when your Sim does have a failing motive.
Everyone Clip/Find Coupons: Allows any sim to find or clip coupons from newspaper and computer. Makes both
interactions available for all sims and not just the ones with the Frugal trait.
More expensive adoptions: Increases the price of adopting a child to 10000.
More expensive boarding schools: 10x cost for Boarding Schools.
More expensive Repairman: Repairman now costs 500.
No free work performance: Stops Sims gaining work-performance even thou they have not met the required skills for promotions.
Workout costs money: Basically if your Sim is working out, and he is doing it on a community lot, they will have to pay for this service.
Everyone can troll on computer: Unlocks the troll interaction for every sim except TV haters on the computers.
No Autonomous Ghost Reaction: Makes it so when your Sims come in contact with Ghosts they don't freak out.
Extended Club Hours: Makes all the clubs open from eight am till 5am, so they are open almost twenty four hours a day. With one exception. The Vampire Club is open from about 5pm till 6am to make it a bit more realistic.
No inappropriate maids: Prevents the maid from acting inappropriately. Also cost is now $188 per day.
Food Truck All Foods: Makes the FoodTruck serve all foods in the game The truck will also stay on a lot for 20 hours.
No reaction to the emperor of evil: Removes the relationship changes normally caused by being an Emperor of Evil.
Carpool Disabler: Allows you to stop the carpool from showing up. Click on the mailbox of your current lot to find the interactions.
Autonomous Romantic Socials: Allows autonomous romantic socials for adults as well as teens and elders to have the same options as Young Adults and Adults, while also allowing Same Sex Partners more options than were given in the Default Game.
No excitable idles plus more: Stops the annoying 'woohoo' screaming for excitable Sims. It also stops the idle entirely for all Sims, including the ones who do not have the excitable trait. stops Sims from covering their ears and stomping when they hear a crying baby in the room and stops the Sims that are trained in Martial Arts to stop randomly getting into the 'sparring' position.
longer parties: Allows up to 30 guests to be invited and parties have no time limit.
No More Social Worker: Keeps the social worker from coming to take away pets and children. It also keeps the social worker from taking away children that get too hot or cold. The social and hunger motives can still decay to zero.
Invisible Parking Space: Will make your parking space/large parking space be visible in build/buy mode and invisible in live mode - with no user interaction required. Next time you place your driveways, they will disappear in live mode.
No autonomous make Processed Baby Food: Stops sims from making bowls of baby food on their own.
No CAS Age Staggering: Makes it so newly created CAS Sims start at the beginning of their current life stage.
Romantic Reputation Fixer: Reduces the relationship negatives when your sim is caught cheating or accused of cheating.

(OBSOLETE PLEASE DELETE!)
Less cold showers: Reduces cold showers to 5% EA default value is 20%.
StarField: Makes the stars in the night smaller.
No Inappropriate visiting and ask to behave: When you go to visit the inactive sims will stop the shooing behavior. You can visit sims and eat from their fridge, etc without any problems.
Invite Six Sims to group chat: will allow you to invite six (6) of your Sims at a time to join in on a conversation unlike the default that only allows three at time.
Extended Romance Buffs: Changes the time that various buffs will last in game to 7 days.

This mod changes the time for the following buffs:
First Kiss
First Romance
It's a Boy!
It's a Girl!
It's Triplets!
It's Twins!
Just Married
Newly Engaged
No Drift/Lower Level Free Cam Camera: Gets rid of the 'drift' in freecam mode (tab), plus
allows the camera to go down to ground level.
No Autonomous Poke Fire: Stops sims poking at the fires and setting themselves alight.
No autonomous workout: Stops sims from working out on their own.
No autonomous study: Stops sims from studying on their own.
No autonomous tinkering: Stops sims tinking on objects on their own.
No autonomous streaking: Stops sims from streaking on their own.
No autonomous homework: Stops sims doing homework on their own.
Ultimate careers: Sims will spend the work day at a community lot, doing work-related interactions - or slacking off. You can assign a career to a lot by clicking on that lot, selecting "Zerbu" then "Ultimate Careers" then "Add Career or School", select the career or school you want, and select an existing rabbithole that contains that career or school. From there, performance will increase or decrease depending on which objects your Sims are using. Inactive Sims will be automatically pushed to use certain objects.
Cook With Any Ingredient: lets you specifically choose the ingredients your sim will use to cook with instead of letting them automatically use up the ones of best quality like they always do and warns you when they decide to autonomously cook with ingredients you potentially want to keep. Now lets you choose ingredients when cooking Steamed Veggies AND allows sims to cook recipes that use the frying pan on the Sauna, the Teppanyaki Gril and baking station. Warning this may not be compatible with the cooking and ingredient overhaul if used together.

Find All Jobs in Newspaper or on any Computer: Now when your sim looks for a job, whether in the newspaper or on any computer, there will be 20 job listings (if available). Availability depends on which Rabbitholes are in the current world.
Taxi charge: Sims will get charged to use a taxi.

Set The Table & Call To Meal: Replaces the "Call To Meal" interaction on group servings with a custom version that has the performing sim set the table with individual portions of food BEFORE summoning sims to eat. Now allows you to manually choose the sims you want to be dining. The sim will pick up the group serving, go to the closest table(s)/surface(s) best accommodating all the sims and automatically serve individual portions, one for each sim at the available seats at the surface.
Realistic Child Cooking Skills: Makes it so that it's faster to be able to reach the maximum skill at a more realistic pace for people playing on a normal lifespan.
Reheat Food in Microwave: Adds an option to all food to re-heat it in the microwave.

Eat Outside Diners & ALL Restaurants: A popup menu will appear when you direct a sim to Eat Outside, allowing you to choose from the restaurant's menu. (they'll still go inside the rabbithole to 'order' the food like in the original interaction.) and eat outside on any empty table.

Babysitter Mod:

- Increases the minimum time a Babysitter stays from 10hrs to 15hrs
- Makes the service recurrent
- Increases time Babysitter socializes with baby
- Cost is $50
- Teenagers can now take care of the children
No more "Baby is coming!" reaction: This completely eliminates the "Baby is coming!" interaction sims get when a sim goes into labor on the lot.
Plants live longer: Plants live 10x longer.
Gardener Service: Allows you to request the Gardener Service from any residential lot to take care of your Garden. Just click on the Interaction "Gardener Service 2 > Request Service" from the any landline telephone. It's a "Recurrent Service" like the Maid so, once requested, the Gardener comes everyday at 8AM and leaves at 6PM.

No Autonomous "Check out new object: get rid of the autonomous "check out new object" sims are so fond of doing every time you buy something new.

More Light Coming Through Windows: lets more light come through the windows for all EPs and SPs, exceptions being the Tear-Stained Glass Window from Late Night and the King Qing's Window from World Adventures.

Double the Pizza! : Double your pizza amount from 8 to 16 delicious slices for your hungry sims.

Ice Cream Stand: This is an ice cream stand to, guess what, buy ice creams. There are also interactions to
configure the stand opening and closing hours and if the clerk has to wear the career outfit
(if the clerk doesn't already have one, the everyday outfit will be cloned, you can then change it).


Playable mummys curse: This mod allows playable mummies to curse normal sims. It's an immediate interaction when a mummy curses a sim, their relationship score will drop by a few points.
Faster nectar making: Reduces the Number of batches of fruit to squish before you get flavorful feet, Number of bottles made into nectar to get nectar master, Number of grapes used required to become a Vine Vizard and Number of different mixes required to be a mix master. Also allows more bottles.
More expensive vacations: Increases the costs of going on Vacation.



Autonomous prefer leftovers: Sims will always eat leftovers in the fridge 1st.
User-Directed Scolding + Other Punishment Tweaks: Will warn you with a pop-up whenever game tries to force a sim to scold a misbehaving child/teen so you can to stop them if you wish. (It even lets you turn off the whole forcing to scold feature altogether if you choose.) Also adds a custom Punishment... interaction menu on all child and teen sims that lets you choose the type of punishment to perform as and whenever you see fit instead of letting the game decide for you.








To download the full self installer click button below. (PC MASTER RACE ONLY)